ILVO, the Flemish regional research institute for the agricultural industry, has been collaborating with VOCSens to develop an innovative solution for industrial farmers to better measure and manage nitrogen emissions. Using advanced multi-gas microsensor technology and artificial intelligence, this collaboration aims to facilitate and reduce the cost of monitoring nitrogen emissions, helping farms comply with reinforced regulations.
Context
In Europe, agriculture stands out as a significant contributor to particulate matter pollution through nitrogen emissions. Ammonia, released into the air through the use of volatile fertilizers and livestock activities, combines with other chemicals to form secondary particulate matter. Agriculture, mainly due to livestock farming, is responsible for 92% of all ammonia emissions in the European Union.
In Flanders, the regional government has recently initiated the 'Programmatische Aanpak Stikstof' agreement with ambitious goals for 2030: a 40% reduction in ammonia emissions and a 45% reduction in nitrogen oxide emissions compared to 2015 levels.
To meet these targets, livestock farms must reduce their nitrogen emissions through reduced livestock numbers and the adoption of new technologies.
Challenges
Measuring ammonia in the air poses a current challenge due to the presence of other gases, the high cost of precise measurement technologies commonly used in agricultural environments, and the very limited lifespan of electrochemical alternatives.
To address those challenges, ILVO has been actively exploring practical solutions to assist the industrial agricultural sector in improving the monitoring of nitrogen emissions.
Solution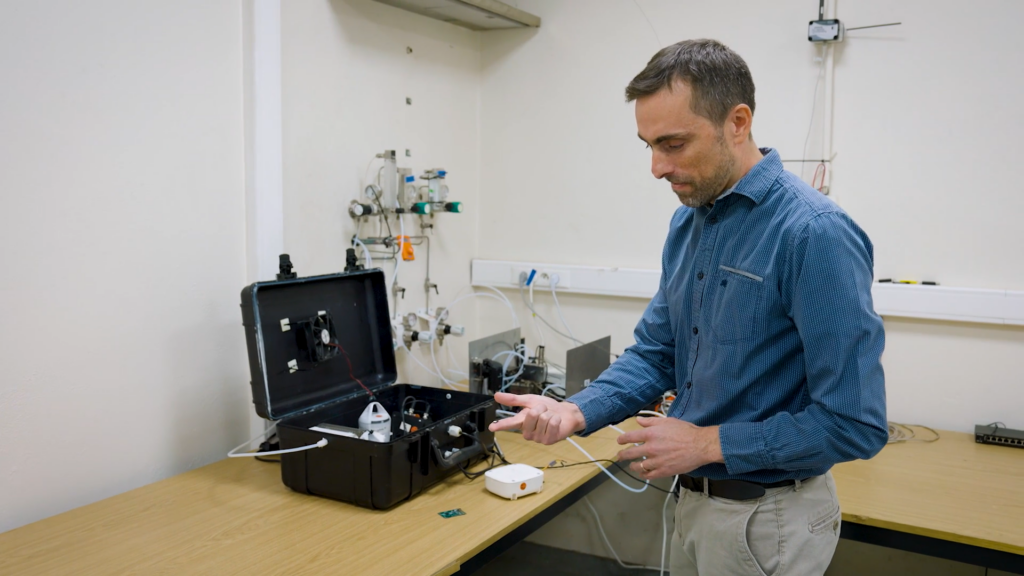 VOCSens was selected as a main partner to help the Flemish agricultural sector to measure emissions continuously and precisely.
The solution proposed and currently being tested in a barn is VOCSens' EnviCam-3x-AFR product range, designed for the agri-food industry, which incorporates a multi-gas microsensor technology and an AI-driven solution. 
Thanks to VOCSens' technology, farmers can make immediate data-driven decisions to ensure optimal emission control within the barns, such as automatically activating ventilation systems or initiating floor cleaning when a defined threshold is reached.
Moreover, the solution is more economically viable in comparison with the currently known measurement equipment or references.
Benefits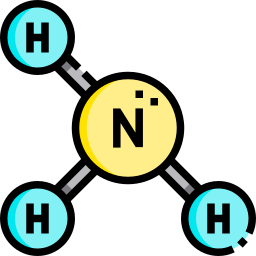 Provides selective, reliable, and real-time ammonia measurements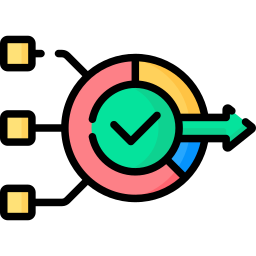 Allows for immediate, data-driven responses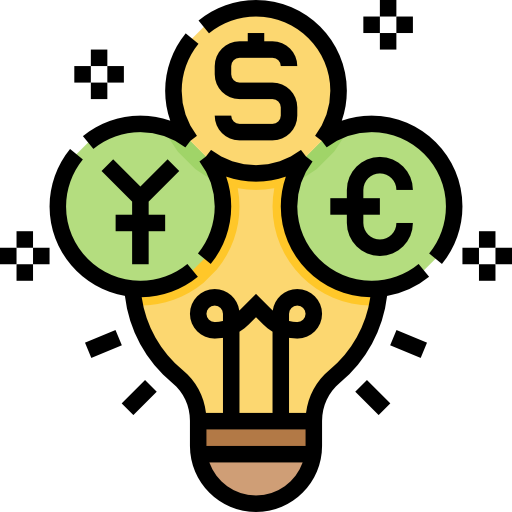 Offers an affordable solution
Video
"Z-Agrifood", a TV series produced by Flemish economic television channel Kanaal Z and ILVO, dedicated an episode to nitrogen emissions measurement technologies. VOCSens had the opportunity to present this project together with ILVO's experts. Be sure to watch it on the video player below.