We support you at each step of your gas sensing journey
We can assist you in meeting your gas detection and management needs, whether you are interested in conducting initial measurement campaigns for specific scenarios, identifying environmental gas patterns, or evaluating our technology's performance before integrating it in your solution.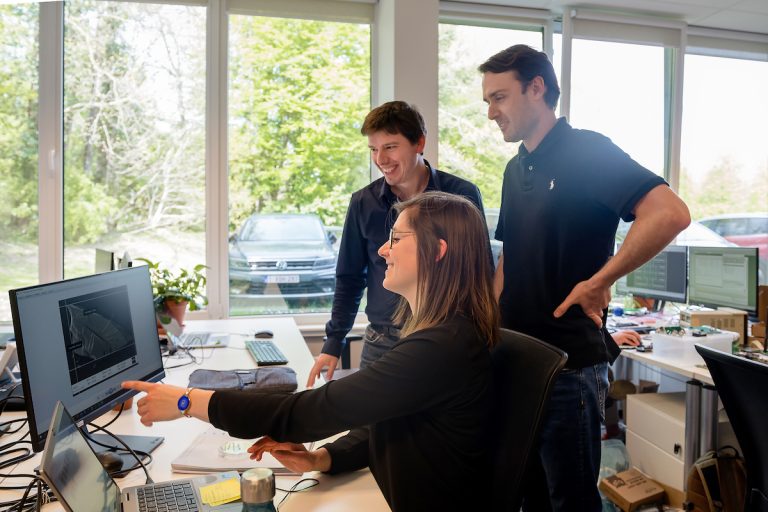 4
GAS PATTERNS RECOGNITION
This model outlines how we can assist you at each stage of your gas sensing journey. Whether you have a specific project in mind or simply want to explore potential business opportunities, we are here to help.
Quickly test and validate a gas sensing business case
With VOCSens MSEM-10© gas sensor module, we offer a plug-and-play solution for quickly testing and validating your gas sensing business/use cases.
The module is a smart autonomous device suitable for both indoor and outdoor environmental monitoring. It integrates multiple gas sensing elements, a temperature and humidity sensor, and connects to the Internet of Things (IoT) for actionable gas concentration data through our EnviSoft algorithms. MSEM-10© requires no internal development, making it an ideal choice for estimating your return on investment with minimal resources.
Evaluate EnviCam®-30 product line before integrating it in your solutions
Are you interested in evaluating and integrating the EnviCam®-30 product line into your own solutions? Whether you have identified gas measurement needs or have already integrated gas sensing and want to improve your solution with an ultra-low power multi-gas technology, we can help you make it more efficient and data-driven.
Our FAE team can help you integrate EnviCam®-30 into your electronic device in the most efficient way possible.
Contact us to start the development work.
3.

GAS PATTERNS RECOGNITION
Identify patterns and scenarios in your application environment
We can help you recognize gas patterns and scenarios within your application environment through our machine learning algorithms (available in EnviSoft). We offer a comprehensive range of services including a feasibility study on the gas pattern, algorithms training, use cases validation and deployments in production.
We help you design and manufacture your own gas sensing solution
If you have highly specific gas sensing requirements and want to design your own solution, we are here to assist you throughout your R&D journey, from the design phase to the manufacturing process. Our team of experts provides the necessary support to make your project a success.