We help you to design your product!
Multi-sensor environmental module
Our plug-and-play module gathers well-known gas sensing technologies and environmental sensors together with our own developments within a unique smart communicating system based on LPWAN and Bluetooth technologies, for both indoor and outdoor monitoring.
A broad range of gases can be measured depending your application and market segment, including:
nitrogen oxides (NOx),
ozone (O₃),
carbon monoxide (CO),
carbon dioxide (CO₂)
formaldéhyde (HCHO) & TVOC,
ethylene oxide (EtO),
methane (CH4) & alkanes,
BTEX,
hydrogen sulfide (H₂S),
sulfur dioxide (SO₂),
methanetiol (CH3SH),
ammonia (NH3),
ethanol (C2H5OH),
among others, as well as particulates (PM0.1/PM 2,5/PM1.0/PM10).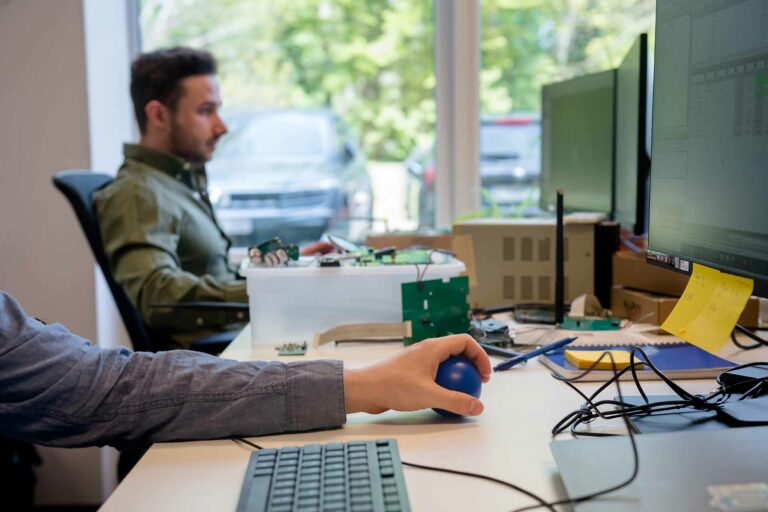 Our engineering team will help you design your gas & environmental sensing solutions for IoT and Industry 4.0 applications, implementing the most advanced technologies associated to VOCSens products, IP and know-how.