Our multi-gas microsensor products
Our flagship product line EnviCam-3x is microelectronic gas sensors for IoT & Industry 4.0 solutions.
These microchips are based on our patented CMOSEnvi™ technology, integrating several nanotech-based sensing materials within a CMOS-compatible process. The current products are integrated into a SiP package measuring 10 x 5 x 0.9 mm³, with power consumption below 50 µW continuously (up to 1 measurement per second).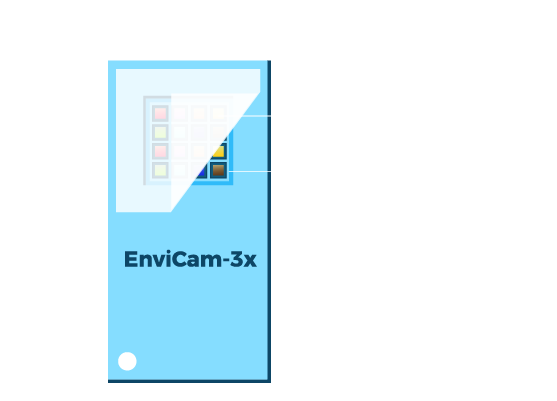 Main features
Multi-pixel, multi-gas measurement on a single chip
Small form factor (10 x 5 x 0.9 mm³)
Ultra-low-power (< 50 µW @ 1 Hz measurement frequency)
High selectivity
Self calibration algorithms (external container-based software)
GPIO input and frequency output
C firmware library for external MCU
Measured gases
Ammonia (NH3) – 0.2 – 200 ppm
Carbon monoxide (CO) – 1 – 2.000 ppm
Nitrogen dioxide (NO2) – 25 ppb – 200 ppm
Formaldehyde (HCHO) – 0.1 – 20 ppm
Acetaldehyde (CH3CHO) – 0.1 – 20 ppm
Methane (CH4) – Available soon
Carbon dioxide (CO2) – Available soon
Hydrogen sulfide (H2S) – Available soon
Extended measurement range and dedicated developments are available upon request
Under development: BTEX, ethylene oxide (EtO), ethylene, hydrogen sulfide (SO2), hydrogen (H2) and acetone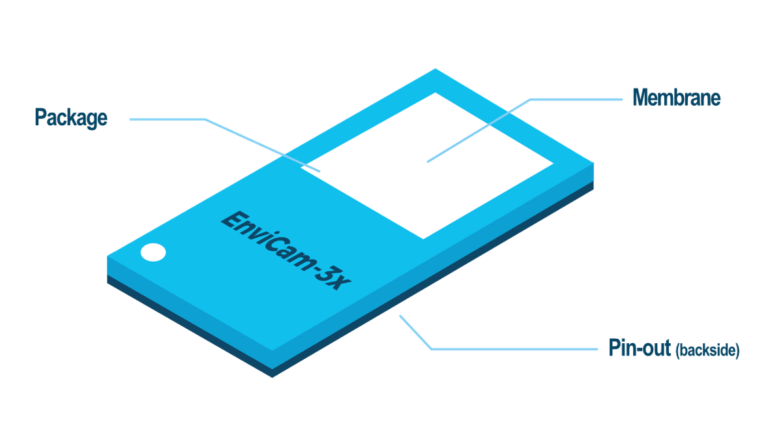 Power consumption
< 50 µW @ 1 Hz
Power supply
VDD: 1.8 V
VDDIO: 1.8-3.3 V
Package
LGA
10 x 5 x 0.9 mm³
VOCSens products are pioneering in terms of autonomy, accuracy, versatility and portability, while ensuring continuous measurements in an active way, helping companies and institutions to unveil their environmental parameters, strenghten safety and health.